I Almost Forgot To Tell You...
Our Partner KW Fitness Agreed to Donate $40 Towards Your Order If You Choose to Upgrade Right Now – Details Below…
95% of our customers also purchase Phase 2 of the Flat Belly Flush, so our partner, KW Fitness, agreed to donate $40 toward your upgrade because your family deserves you to be at your best. Simply Click the "Add to My Order" Button Below to Activate Your $40 Off Discount…
You Will Only See This Offer Once!
Yes! Please include the Phase 2: FASTEST Flat Belly Flush exclusive upgrade to Flush Away TWICE as much belly fat in HALF the time. So I never have to hide at home or feel self-conscious about how I look ever again. This is a one-time only investment of just $25 (77% OFF)
Flush Out

TWICE

As Much Frustrating Belly Fat In HALF the Time With Phase 2 Of the Flat Belly Flush System At A Ridiculous

77% OFF

!
Hey it's Derek and I know you're excited to get started with the Flat Belly Flush, however…
The most common question I get from readers across the world, is…
What should I do after the 15-days are over?
The good news is, you NEVER have to go back to miserable dieting or long, grueling workouts to get the lean and sexy body you desire…
Once you complete the Flat Belly Flush, your body will no longer respond positively to the traditional joint killing workouts, or low carb diets that kill your metabolism and suppress your energy levels making you age FASTER while taking YEARS off your life.
Instead, you can flush out TWICE as much frustrating belly fat and ride the momentum of the first 15 days to your slimmest, most fit body EVER while your family and friends look on in amazement as the "new you" breaks out of your shell for the whole world to see…
Phase 2 will SPEED UP your results even faster and build on all your progress over the first 15 days to align your natural fat burning cycles making it even easier to shed your extra weight now that your body is primed to burn off your frustrating fat for fuel every single day no matter what.
Here's What You'll Receive Instant Access To Today at a Ridiculous 77% OFF When You Upgrade Your Order To Phase 2 of the Flat Belly Flush System
Phase 2: FASTEST Flat Belly Flush -

$37 Value
Phase 2 takes all the progress and momentum you built up over the first 15 days and puts it on OVERDRIVE to flush out fat and tighten up your body even FASTER now that your natural fat burning cycles are aligned internally…
In order to AVOID the frustrating fat loss plateaus and stalled weight loss, you'll be switching gears to activate your fat-burning sensors in different ways from a variety of angles so your body never knows what's coming next, which means…
You'll strip away TWICE as much fat because your body is not used to these NEW strategies that TURN ON your belly slimming sensors and all day energy enzymes…
All while doing a "deep clean" and scrubbing out the toxins that have been living in your belly for years without a single warning.
4-Minute Flat Belly Abs -

$37 Value
These 4 minute flat ab follow along workout videos melt away your love handles and quickly flatten your belly using a simple Eastern Japanese secret that research has proven burns up to 4x MORE belly fat every single day…
And you'll never have to do a single back-breaking sit-up or crunch that has never worked for you before and doesn't produce any real, long-lasting results…
Instead, you'll do a simple 4-minute bodyweight sequence that activates your natural slimming sensors to flush out more belly fat and reveal the flat and sexy stomach you can show the entire world.
50+ Fat-Flushing Water Recipes -

$27 Value
In minutes you can literally flush the fat right out of your body by unlocking the natural mineral properties in these never-before-seen weight loss water recipes…
These cold, refreshing, and revitalizing detox drinks can flush out your unwanted belly fat by simply cleansing your liver…
And eliminating the deadly toxins that build up inside your belly and around your intestines, forcing you to store MORE fat every single day even if you're eating healthy and exercising around the clock…
Even better, drinking the recipe on page 7 first thing in the morning has been proven to boost your metabolism by 51% which results in a few EXTRA pounds of weight loss per WEEK by sipping on these natural slimming water recipes
Keep Flushing Out Fat Week After Week And Get Your

FLATTEST

Belly Ever By Upgrading Your Order to Include the 

Phase 2: FASTEST Flat Belly Flush

System Right Now At

77% Off

!
And the good news is…
There's ZERO risk on your part because of our 100% No Questions Asked Money Back Guarantee so you can try out the entire Phase 2: FASTEST Flat Belly Flush, the Ab Workout Series, and the 50+ Fat Flushing Water Recipes for the next 60 days…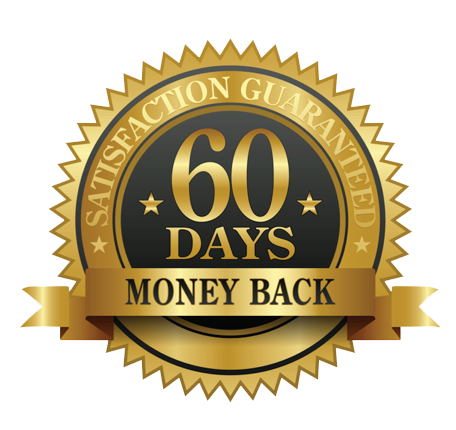 And if for any reason you aren't 100% satisfied, you'll get every last penny of your money back without any questions asked.
So if you want to flush out TWICE as much fat without ever leaving your home or wasting hundreds of dollars on organic fruits and vegetables that never seem to make much of a difference in how you look and feel…
All while building on the progress and momentum you made in the first 15 days where the fat literally flushes right out of your body without exhausting workouts or even watching what you eat…
Then you need to take advantage of this one-time only opportunity to make the next step forward in your weight loss journey that finally ends right here right now…
All you need to do is click the button below to upgrade your order to include the entire Phase 2: FASTEST Flat Belly Flush, the Ab Workouts, and the Fat-Flushing Water Recipes for 77% off the normal price.
No thanks, I realize this is my only chance to continue my results week after week so I never plateau or gain the weight back which has happened so many times before. I will pass on this opportunity and fully understand that this exclusive opportunity will never be made available again even if I wish to pay more.